The DVD insert can be formatted any way you like. From the screen that allows you to burn a DVD and print your insert, label, cover, do the following:
01. Click on "ADVANCED (EDIT LABELS)" button located under the print buttons.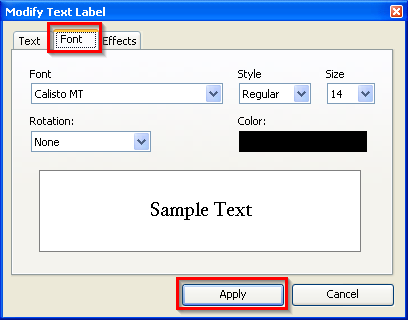 02. Click on DVD INSERT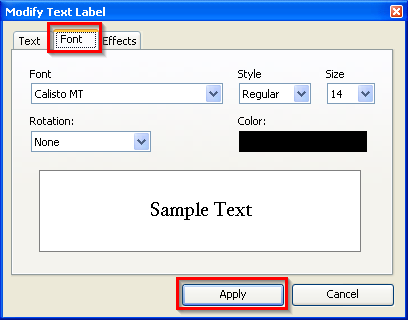 03. Double-click on the text you would like to change which will bring up a "Modify Text
Label" editor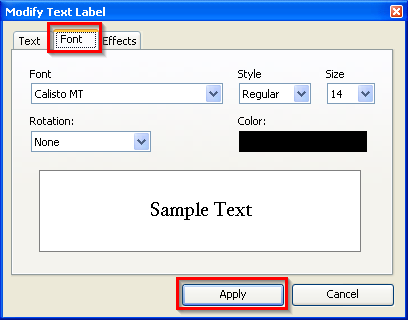 04. Select the "Font" tab from this editor and change the font type, size, and/or color.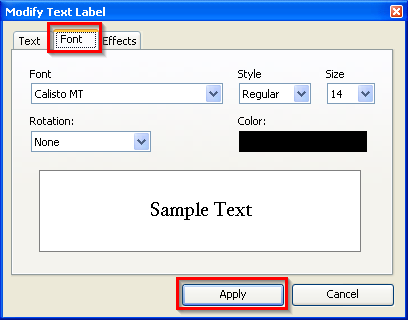 05. Make sure you click on Apply, both from the "Modify Text Label" editor, and the DVD
Labels Editor