The funeral home name can be changed on each video if you would like. To do this:
01. Click on the "MY THEMES" tab near the top of the software screen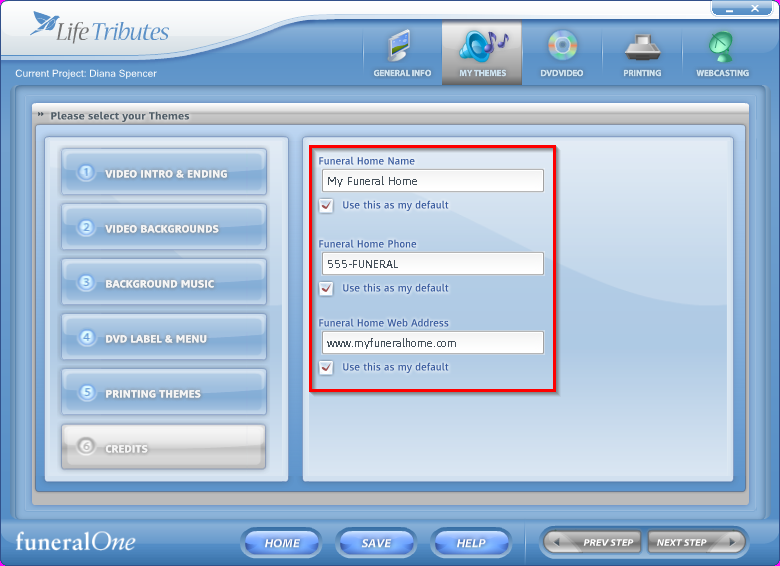 02. Select option #5 "Credits" on the left hand side of the screen (this will be option #6 if you
have selected both a Tribute Video and Personalized Printing options).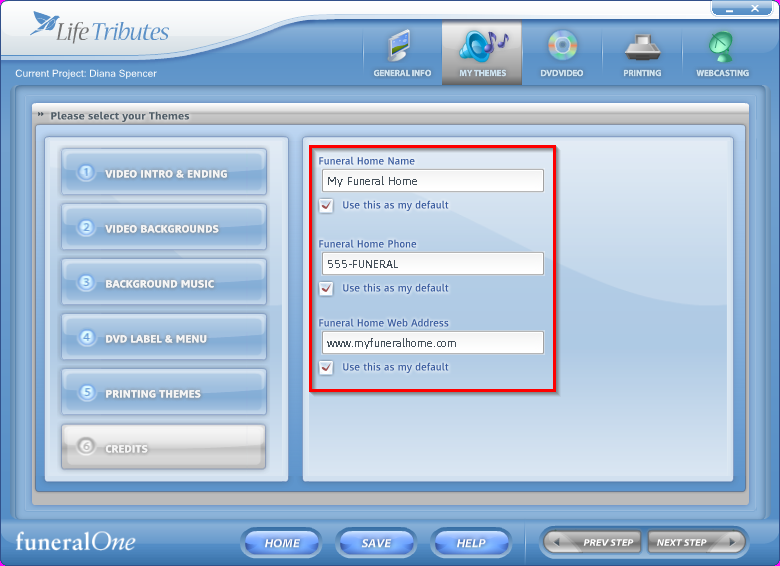 03. Here you can enter your Funeral Home name, phone number and website in the
corresponding text boxes.