In order to free up hard drive space or to avoid running out of space follow these steps:
01. Go to My Documents (Documents in Windows Vista/7)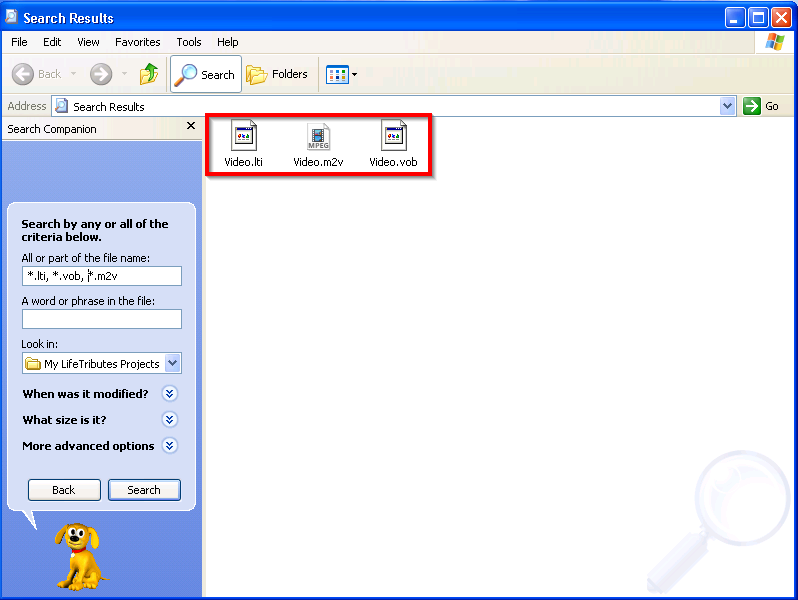 Windows XP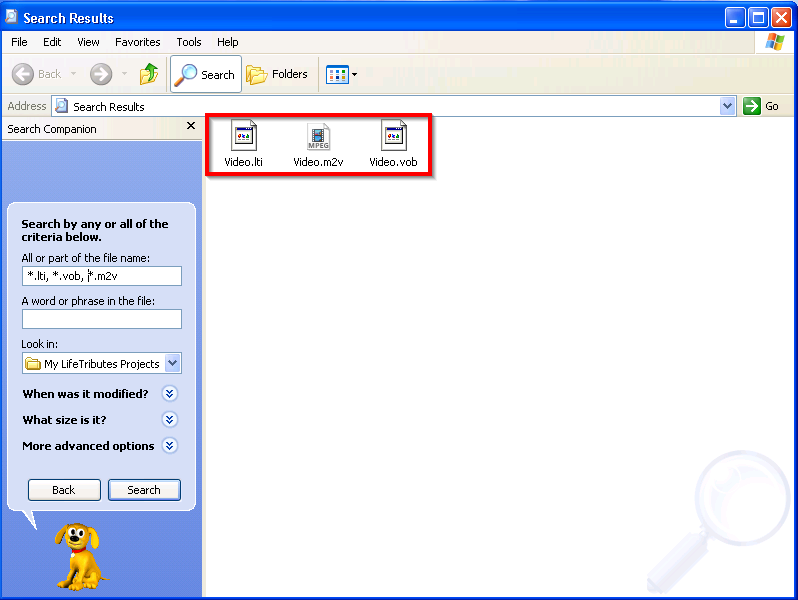 Windows Vista/7
02. Double-click on My LifeTributes Projects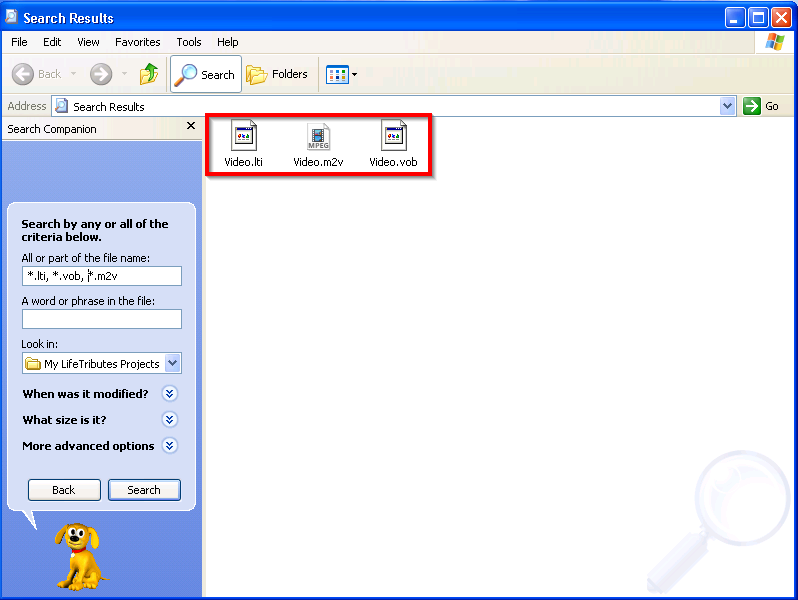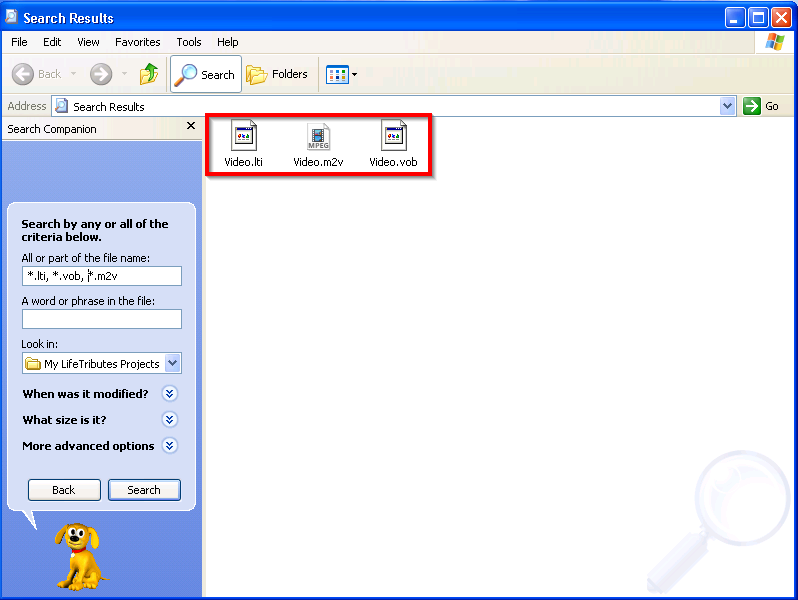 03. Click on the Search Button (if Windows XP) or the Search Box (if Windows Vista/7)
04. Search for and delete the following files, "*.lti, *.vob, *.m2v".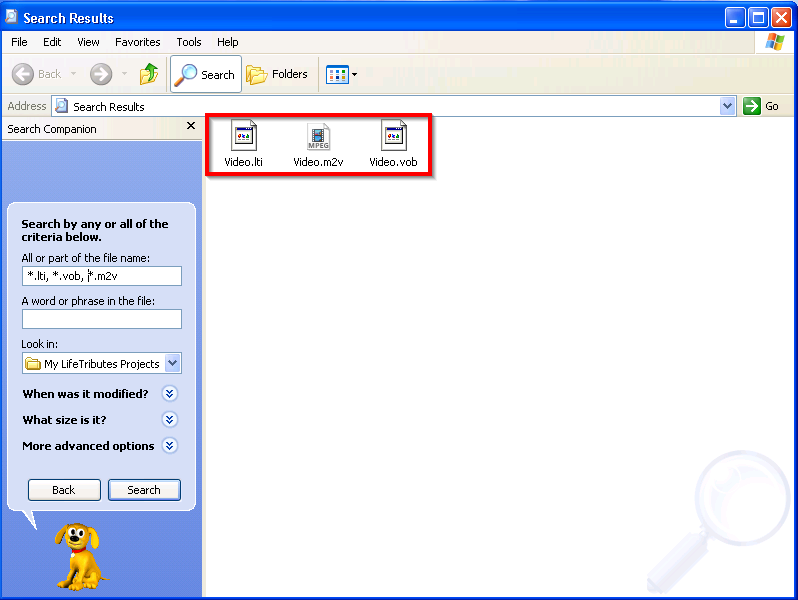 Note: These are the files that are created when generating the video and burning a DVD. Deleting these will not affect the ability to burn another video.