01. To correct the Name:
a.
The name cannot be changed by the funeral home once the project has been

created, however if you contact a

funeralOne representative, we can

correct it for you without having to create a new project.
02. To correct the Date of Birth and Date of Death:
a. With the project open go to the "General Info" Tab on Life Tributes™ Software.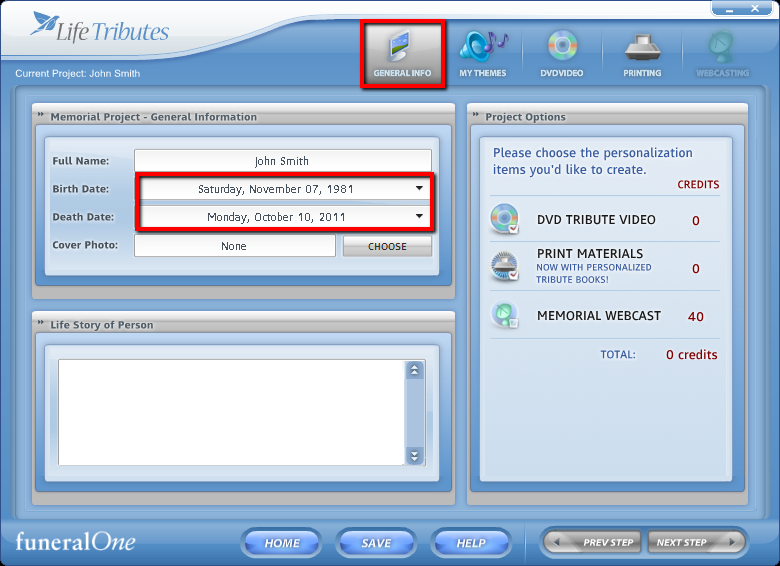 03.

Re-select the correct dates for Birth and Death. You will need to regenerate your movie. It

is not necessary that you contact funeralOne for this.