You may purchase credits by following these steps:
01. Log into Life tributes and select "My Account, add money to your account".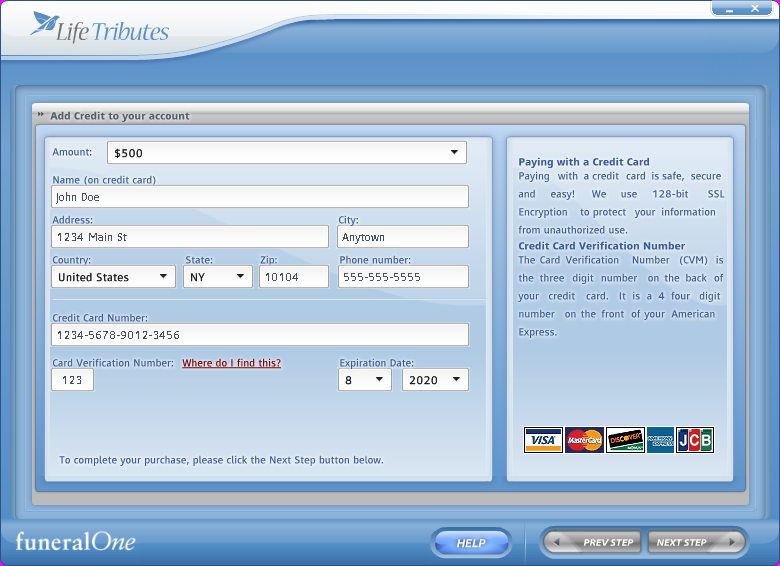 02. Fill in the form with your Credit Card information.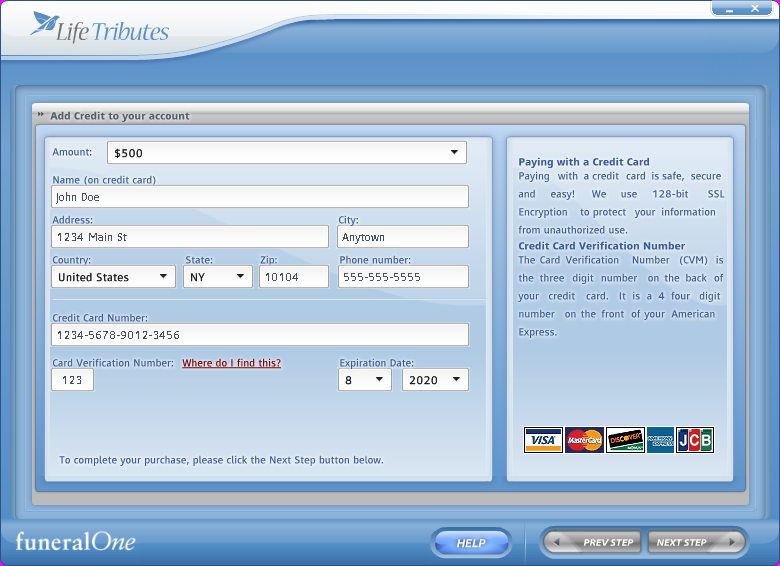 03. Also you can contact funeralOne at 1-800-798-2575 to issue the credits to your account
and invoice your firm.